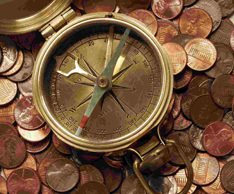 Naga Dhunseri Group Limited
The original Company, Naga Hills Tea Co. Ltd. , a Public Limited Company was incorporated on 26th day of August,1918 under the Companies Act,1913. The Company was acquired by Dhunseri Group and the name was changed to Naga Dhunseri Holding Group Ltd. on 17th day of September,1990.
Registrars' & Transfer Agents
Maheshwari Datamatics Private Ltd.
6, Mangoe Lane, 2nd Floor,
Kolkata – 700 001,
Phone No: (033) 2243-5809/5029,
Fax: (033) 2248-4787,
E-mail: mdpl@cal.vsnl.net.in
Website: www.mdpl.in
Corporate Governance
The Company is in compliance with the corporate governance requirements as per the Listing Agreements with the Stock Exchange.The Company aims at conducting its business efficiently and transparently by adopting professionally acknowledged good governance policy. It seeks to focus on regulatory compliance and aims at enhancement of long term shareholder value on ongoing basis.